David H Flooring,LLC.

David Howell / Owner

Sarasota / Manatee

Phone: 941-539-6578

E-Mail: davidhflooringllc@gmail.com

davidhflooring@aol.com

David H Flooring, LLC.

28 Years in Quality Professional Flooring & Tile Installations

This page was last updated: November 10, 2014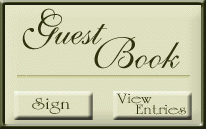 To view references, just click on view entries in our guestbook. If you have a reference or review to submit, click on sign and submit.

* Two Year Warranty

* Free  Estimates

* Free Measuring of Area  

* Lowest Rates in the Area

WE NOW ACCEPT ALL MAJOR CREDIT CARDS AND PAYPAL PAYMENTS!!!!!

Another Quality Install Completed: Commercial Client List

Vintage Hair Salon           Sarasota    FL

Sally's Hair Salon             Bradenton  FL

Chestnut Creek Community Center    Venice  FL

Raintree Condos              Bradenton  FL

Garden Walk Condos       Bradenton, FL

Serv Pro                            Bradenton, FL

Florida Leather Gallery     Sarasota, FL

Florida Leather Gallery     Brandon, FL

Sunny Sarasota Rentals  Sarasota, FL

The Strike Zone                Bradenton, FL

Novak Beach Property     Don Pedro Island, FL

Petland                              Bradenton, FL

Flowers Bakery Outlet     Sarasota, FL

Walmart                             Bradenton, FL

LA Fitness                        Bradenton, FL

LA Fitness                        Sarasota, FL

LA Fitness                        Venice, FL

Limited Liability Company / Liability Insured / Workman's Comp. Insured

ADDITIONAL CUSTOMER TESTIMONIALS LOCATED IN OUR GUESTBOOK

              RV FLOORING WILL BE QUOTED WITH A FLOORING SPECIALIST:  WE WLL COME TO YOU OR YOU CAN DROP OFF AT OUR OFFICE

           RV ROOF SEALING:  $300 30 FEET OR UNDER          $400 OVER 30 1/2 FEET                    SEALANT ADDITIONAL